Discover Our Purpose:


A Story of Vision and Ambition
In July 1996, I took my long overdue break, from my, decades of continuous, extremely busy, general practice of Modern Medicine & Ayurveda. While I was travelling in Eastern Europe, I came across a clinic of Light (laser) Medicine. The clinic was using only low level laser therapy (LLLT) to obtain wonderful results. Although I was very successful doctor, I was always interested in learning, something new, almost every day, to enhance my medical knowledge and healing skills. The potential of LLLT to treat even the most complicated and incurable diseases captivated my medical interest.
Driven by a newfound passion, I embarked on a journey to master the art of Laser Medicine. I dedicated myself to this new medical interest. There was complete absence of this science of HEALING BY LIGHT in our country India. So I had to go to Russia where the education was available. Thereafter I completed degrees in this field, including a Post Graduate Diploma in 1998-99 & Doctorate (Ph.D) in Laser Medicine (Laser Therapy) as a FIRST INDIAN DOCTOR. I had plans to bring this revolutionary technology back to my homeland, India. In the midst of my journey, my mother joyfully remarked, "That's why I named you 'Prakash'," a name meaning "light". This touching reminder inspired me even further to illuminate the lives of countless individuals through the healing power of light.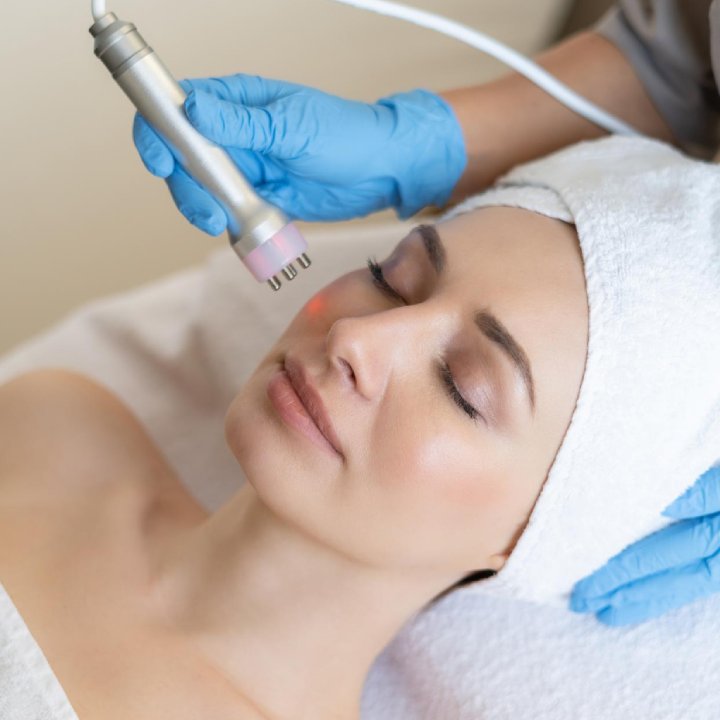 Introducing Laser Medicine in India was not easy, as it was relatively unknown in our part of the world. However, fueled by determination, I made it my mission to make it popular and accessible. To further this goal, I entered into a joint venture with the Russian government to propagate this cutting-edge science in the Indian subcontinent. 
Today, Laser Medicine has become a significant part of healthcare in India, making a remarkable impact on the treatment of critical and incurable diseases. I am honored to have played a role in introducing and promoting this advanced technology in my beloved nation.
This journey has been filled with constant learning, growth, and a deep-rooted commitment to improving healthcare.
We are grateful to all those who have supported us along the way, and we look forward to forging new partnerships and collaborations as we expand our franchise across Pan India.
Join us as we embark on this new chapter and together, let us shape the future of healthcare in India.
Our vision is to create a world where incurable diseases are a thing of the past, where most surgeries are unnecessary, and where everyone lives a healthier, longer, and more vibrant life.
Our mission is to provide innovative and safe solutions to enhance Health, Youth, and Beauty, while minimizing the use of modern medicine and maximizing the power of light as a healing tool. Through PANMED, our unique approach to laser medicine, we aim to:
Educate the public about PANMED's potential to prevent and cure so-called incurable diseases and reduce the need for surgeries.

Train and support medical and paramedical professionals worldwide to use PANMED effectively and ethically.

Establish PANMED centers in India and globally for better accessibility.

Conduct ongoing research and development to improve the effectiveness and safety of PANMED therapy and create innovative equipment.
Our firm commitment to ethical conduct, scientific rigor, and exceptional care empowers individuals to achieve optimal health, beauty, and vitality.
P G Dip in Laser Med (Russia)
PhD (laser) Medicine ( Russia)
B A M & S (Integrated graduation course of Pune Univ in Modern Medicine & Ayurveda)
D .B. M, M M S (Pune Univ.)
Pioneer of Laser Medicine in India.
Meet Dr. Prakash Katariya, Pioneer in the LASER Medicine in the Indian Subcontinent
Dr. Prakash B. Katariya, a pioneer of Laser Medicine in India with 47 years of experience in modern medicine and PANMED. He is the first Indian doctor to hold a Post Graduation and Doctorate (PhD) in Laser Medicine from Russia. Dr. Katariya has entered into a Joint Venture arrangement with the Russian Government to propagate the ultra-modern science of Laser Medicine in the Indian Subcontinent, where it is relatively unknown.
He partnered with the Russian Government to bring the modern science of Laser Medicine to the Indian Subcontinent, an area where it is still unknown. He also created innovative Laser Therapy Equipment that has been patented, such as those that improve heart health, treat Parkinson's disease and erectile dysfunction, avoid spine and joint surgeries, prevent limb amputation, and enhance brain function. Additionally, he has developed treatment protocols within PANMED for many so-called incurable diseases.
Dr. Katariya has authored numerous articles on laser medicine for various publications, and he has also written the first Indian book on laser medicine,
"PANMED– Novel Ray of Hope,"
which encompasses practicing laser medicine.