Why Choose Eastern Healers?
PANMED is an effective &novel combination of multiple streams of medicine based upon the philosophy of "AnekaantVaad". PANMED utilizes scientific advances along with ancient wisdom for curing so called incurable diseases, for avoiding various surgeries.  Therefore innovative PANMED combines most ultramodern science of Laser Medicine on one hand, while ancient & functional medicine on the other hand, e.g. Naturopathy, Massage, Yoga etc. Our clinics design personalized medical treatment for each patient, with minimum (or NIL) drugs from modern medicine, so that our patients can experience"Amazing world beyond modern medicine"
Join us on a journey of healing and discover the transformative power of PANMED – the preferred choice of Eastern Healers
Amazing World Beyond Modern Medicine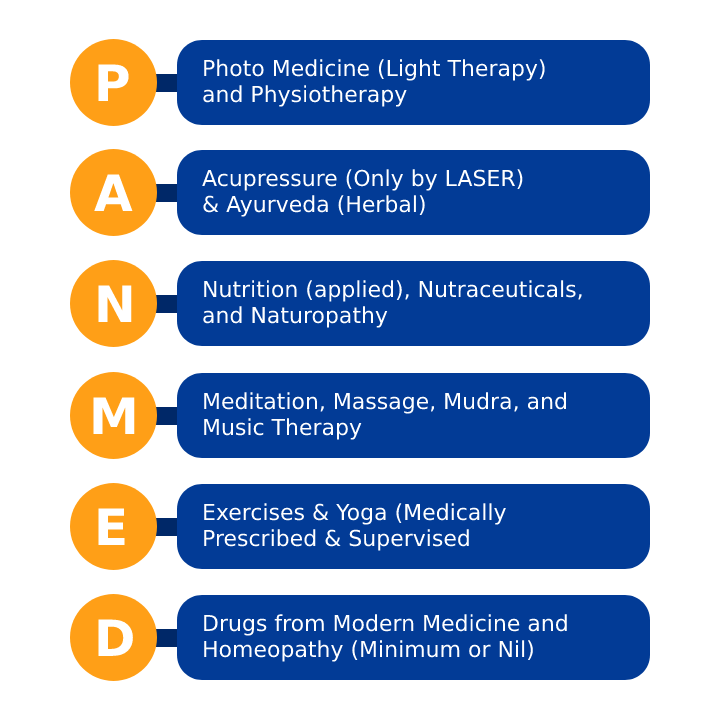 Pioneer in Light Medicine
Dr. Katariya has authored numerous articles on laser medicine for various publications, and he has also written the first Indian book on laser medicine,
"PANMED– Novel Ray of Hope,"
which encompasses practicing laser medicine.
Take the First Step to a Healthier You.

Talk to Our Experts Now.
Patients who avoided surgery using PANMED program
Your Ultimate Guide to Wellness - Click to see the wonders of Laser Medicine with the miraculous touch of PANMED